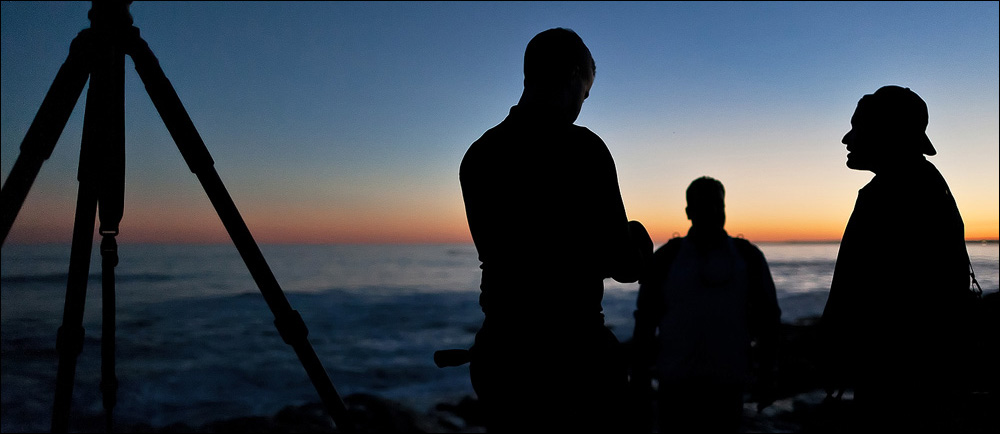 Photography workshops are a lot of fun, whether it's one on one or in a larger group, you will walk away with new skills to help you take your outdoor photography to the next level.
My workshops are primarily held in coastal Rhode Island or in the neighboring woods. I am also available for travel workshops.  Some popular options are Sachuest, Beavertial, and Narragansett, but I can also provide photo tours of any of these areas where we cover a few locations throughout the course of the day.
My workshops put emphasis on spending time with the students, answering questions, meeting their needs and expectations. I really want to make sure you are learning and getting the knowledge and guidance you came for. Because of this, my workshops are limited to a maximum of four people.  One on One workshops allow you as a student to get the most attention and guidance possible, however it is understandable if bringing a friend or three along really helps you feel more at ease. It's truly up to you. Either way, we are going to have a great time photographing the outdoors and the course will be tailored to your photographer needs.
Workshops begin with us meeting prior to the time we'll shoot.  Because most workshops are scheduled around the best light, this can either be the night before a sunrise, or in the afternoon before a sunset.  We will meet at a per-determined location with plenty of time to discuss our plans before the Mother Nature does her thing, and so you don't feel rushed shooting. Half day workshops are based around shooting either sunrise or sunset, with ample time before shooting to cover the basics, and time after the shoot to go over everything and usually end up being 3~4 hours. . Full day workshops start with a sunrise and end with sunset.  We will spend the day together covering as many locations as you'd like within a logical time-frame. I will shoot along side of you in most cases in an instructional sense, so you can see how I would photograph the various scenes. Most importantly, this is your day! I am there at your disposal and will always be ready to answer your questions and help you with whatever you may need.
After completing one of my workshops, you will walk away with the skills to make dynamic images with depth, sharpness and impact.  But the workshops don't end there.  I'm always accessible online via email and social networks, but I also strongly suggest you join my photography forum newschoolofphotography.com as there's a great group of shooters there all willing to help.  All workshops are setup on an individual basis and designed around where you want to shoot and what your goals are from the course.  Please use the contact form to email me so we can schedule something.  Rates start at $200 for an individual sunrise or sunset session and $400 for a full day.  Group workshops are based on +$100 for the first additional person, +$75 for the second and +$50 for the third.