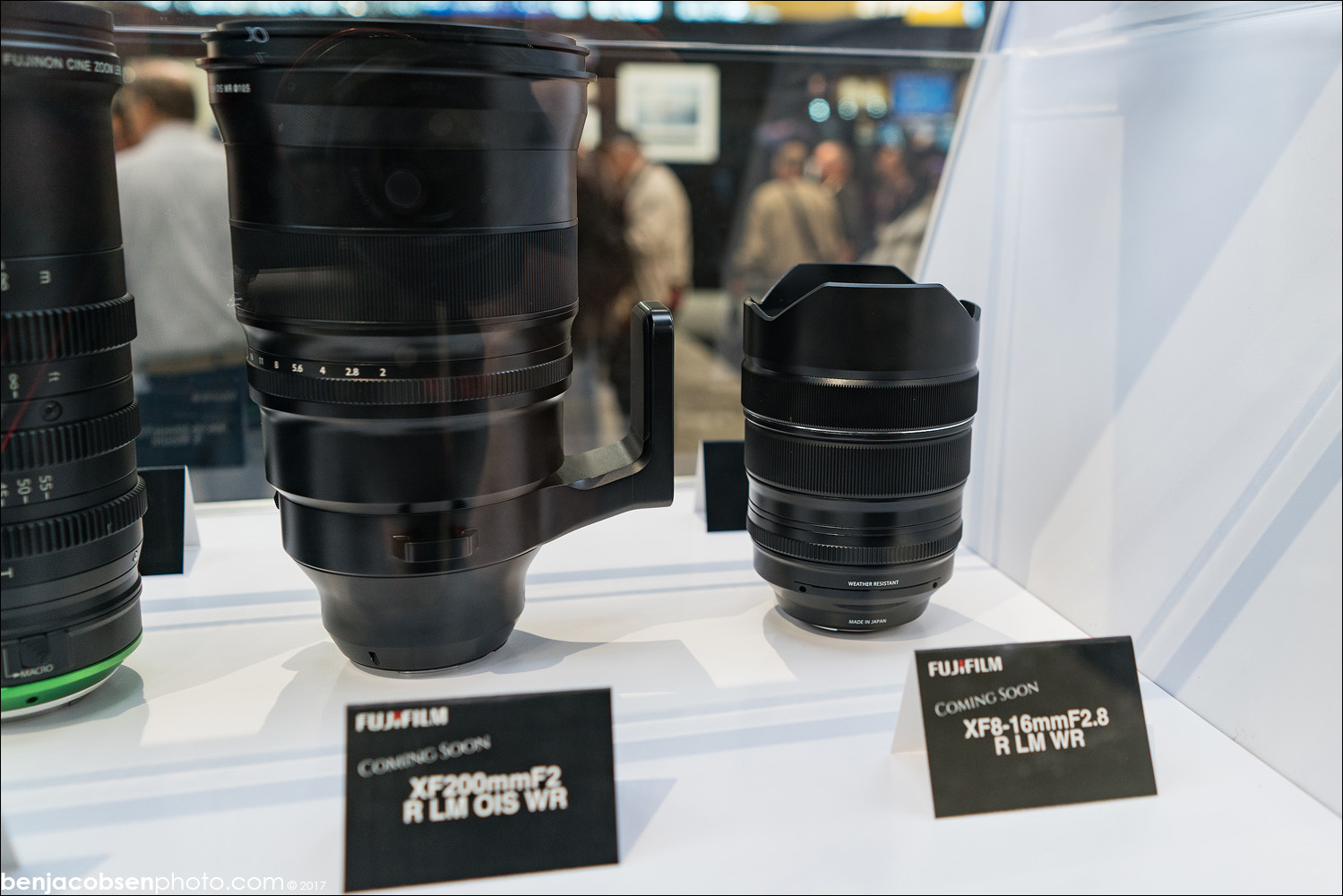 Fuji has a HUUUUGE booth this year! Fuji, nikon, canon and sony all basically had the same size booths as each other (which means sony and fuji are growing their booths) while panisonic and olympus had much smaller booths… Above you can see fuji's new 8-16mm as well as their new 200mm f/2. Both are massive lenses but that's basically an "advantage" of aps-c in that those lenses would need to be even bigger to do the same job on a FF sensor. The GFX was also fun to see IRL but the 23mm is effectively an 18mm so not wide enough for me. It's also massive compared to my a7rii and twice the price? From reviews I've seen online it's got great IQ but not anything better than my a7rii to be honest. I love the idea of a shutter speed in camera that goes out to 60 MINUTES!!!!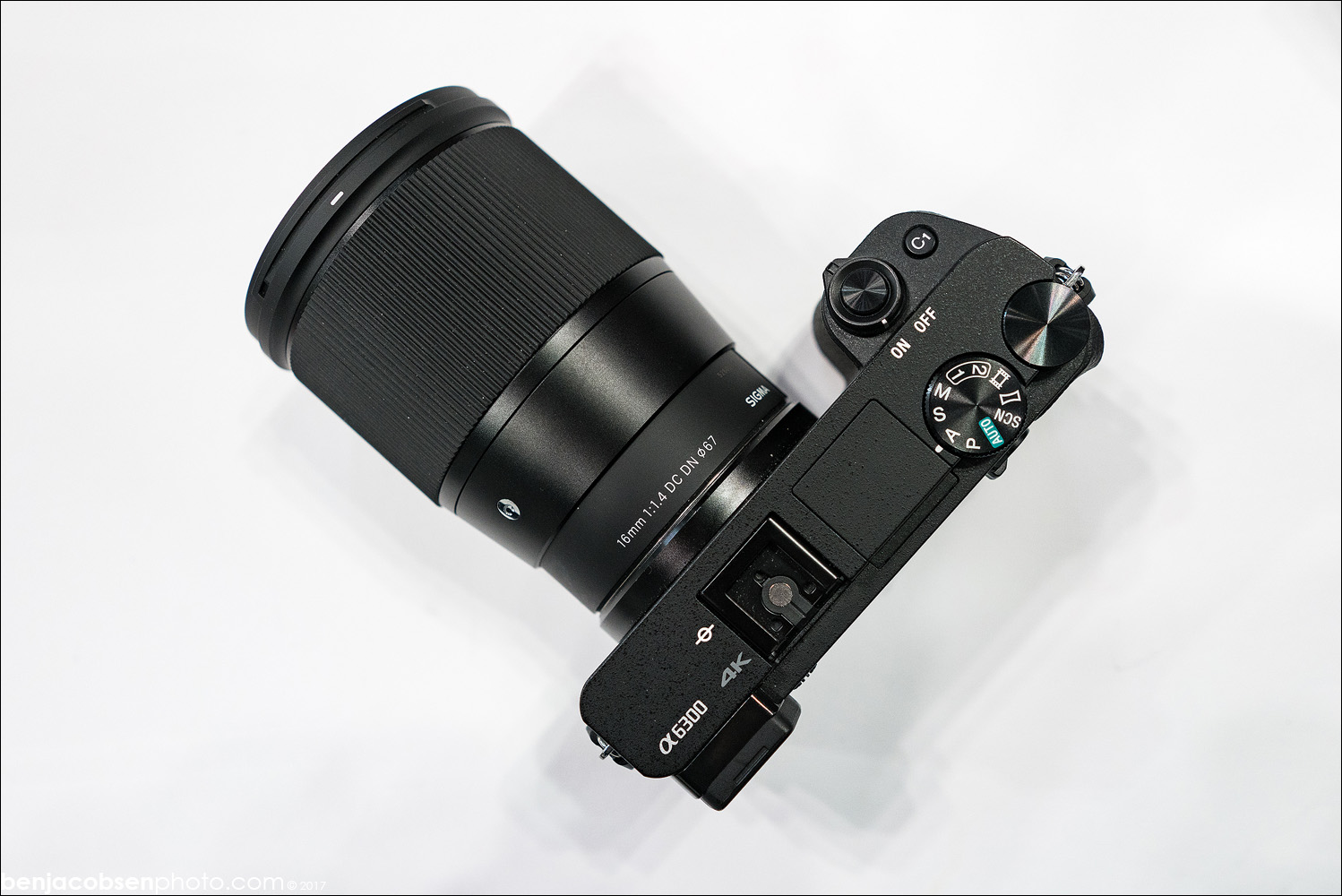 Sigma had their new 16mm 1.4 DC (crop specific) on display. The image shows it on their body which is where it stayed (so no samples). Rumor has it it'll be out "this year" and cost around the price of their 30mm DC (so ~$350 but "under $500 was also thrown around). It looks to be an awesome lens and it's great to see them supporting e-mount. The only issue I have is it's bigger and heavier than the zeiss 25mm which is a FF lens giving them similar coverage. Yes the 16mm is faster at 1.4 but it's crop specific which negates the ISO and DOF differences. Depending on price I might pick one up to play with but I'm guessing I'll stick with the smaller and lighter zeiss 25mm.
I also played with both sigma's 100-400 and 150-600 contemporary with my MC-11 on my own cameras. Their 100-400 is slower to focus than my 70-300 or 150-600 so it's out (it also has no tripod foot and with a lens this size that's needed for landscape work). Their 150-600 contemporary focuses much faster than my tamron version though so that's worth noting. I've got an a-mount of the first version of the tamron which is OK.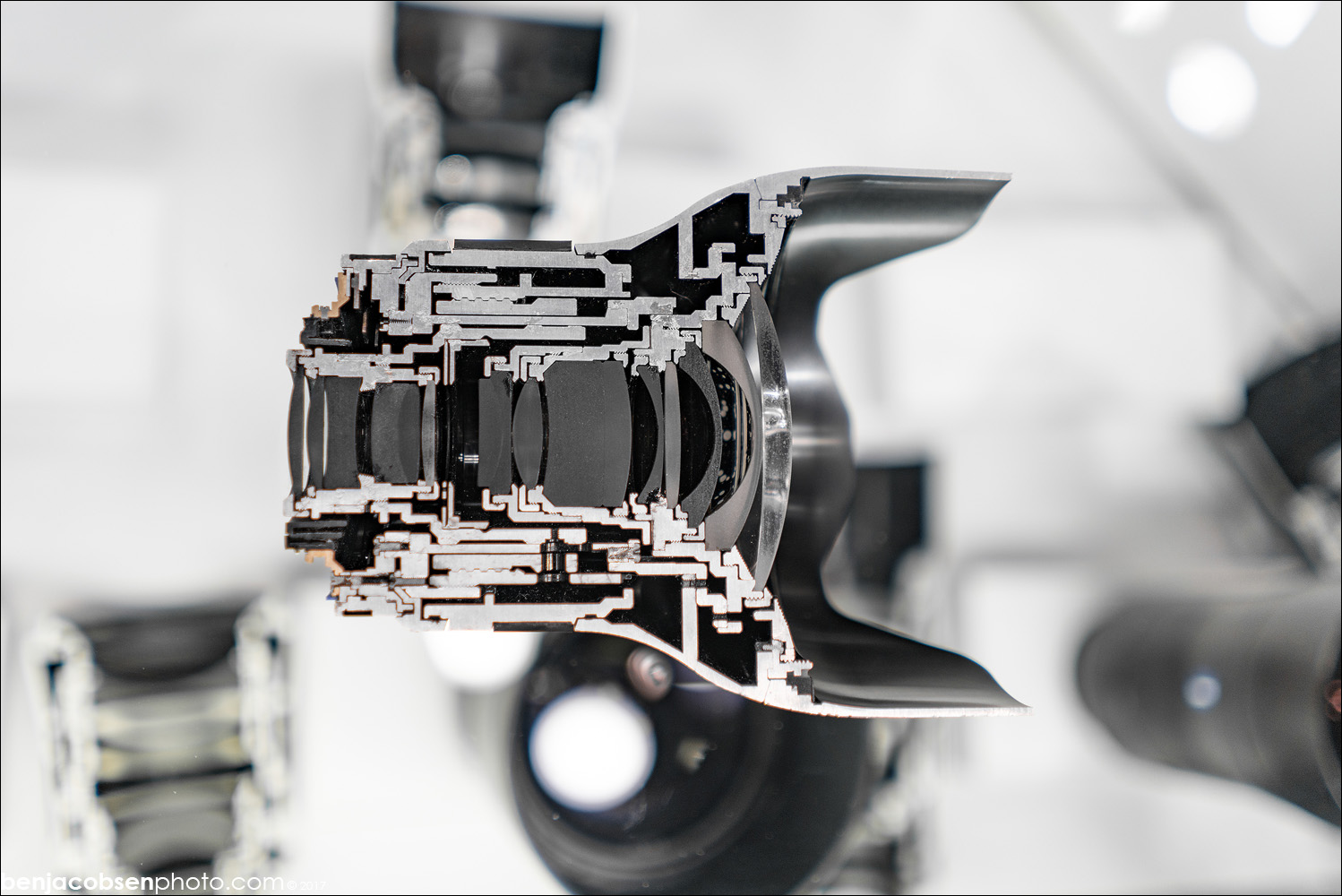 Zeiss had their sexy half lenses on display again. These things are so fun to check out! I also shot with their newish 135mm 2.8, that thing is a bokeh machine (samples below).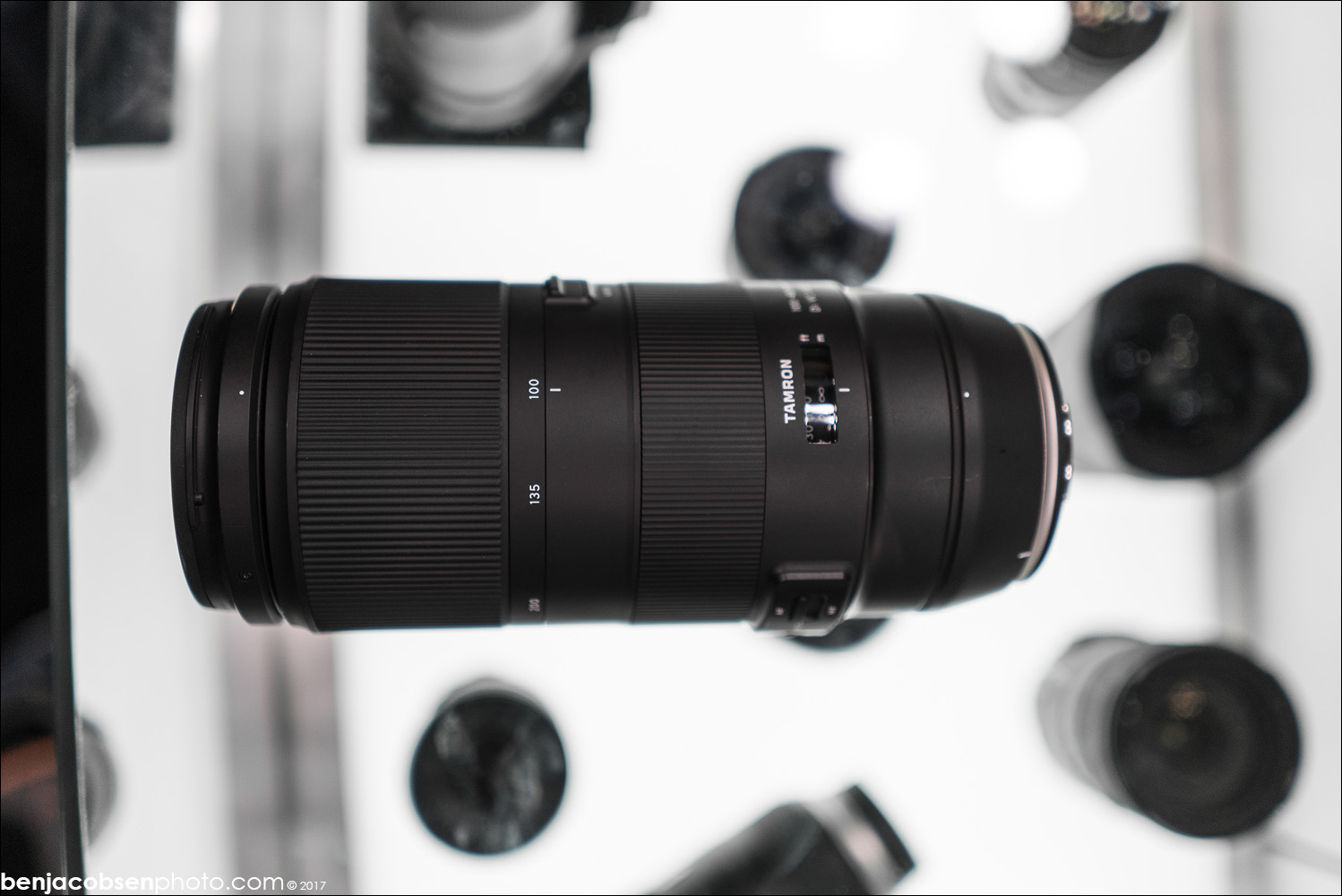 Tamron's 100-400 was there to play with using my cameras. It's much faster than sigma's version which is interesting considering I was using the EF version and sigma's own MC-11 to adapt it to e-mount… It worked well enough I preordered one. If it's good IRL I'll keep it if not I'll swap it for the sony version. The tamron appeals to me because it's lighter and smaller than sony's and it costs 1/3 as much… I'm looking to combine my 70-300 and 150-600 into one longer but manageable lens.
Sony!!! Sony had a bunch of A7riiis and A9s on display. The A7riii was announced just before the show and is my desert island camera! Full frame, 42mp (same as before), awesome AF, quick startup and blackout and write speeds, bigger battery and a new AF joystick to start the list. They've also redone the menus and included an option for "my menu' which is HUGE for fixing most of my issues with sony menus. I've already pre-ordered one along with their newly announced 24-105 G as well. Can't wait to get it and see how improved it really is side by side my a7rii. The 24-105 will replace my 24-70 and give me shaper images but also a hair more zoom since I use that lens on both cameras when I want to travel light. The a7riii will replace my a7rii once I've had time to compare them.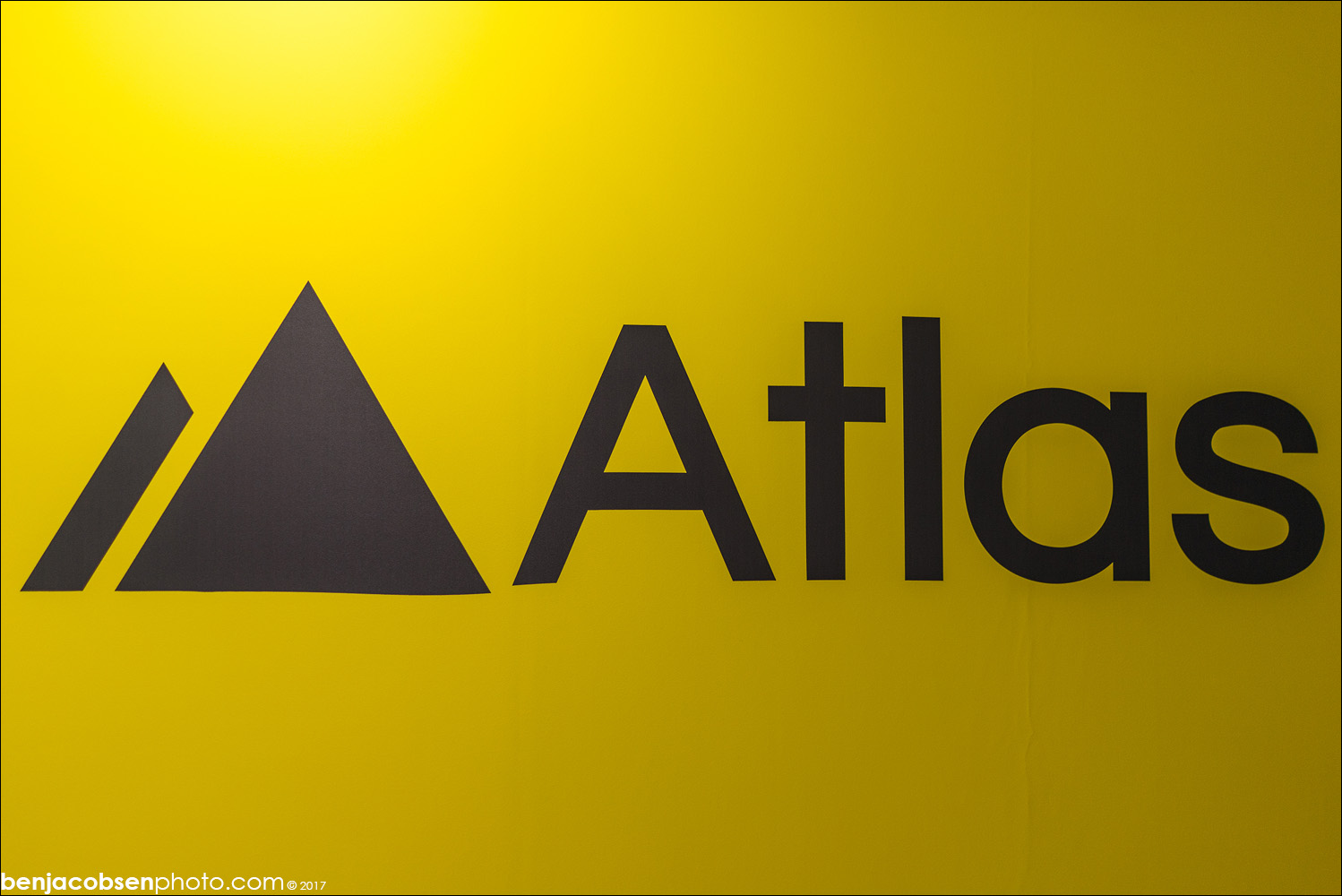 Atlas is a new camera bag company worth checking out. Their site is nonexistant as far as I can tell but you can find them on social media (@atlaspacks on instagram). Their packs come in 2 flavors, athlete and something else I can't remember… But they also come in sizes and their hip belts also come in sizes so you get lots of options to get custom fit! Their hip belts have awesome pouches/pockets which is great because I've been tossing pouches on my hip belt for quick camera access forever. The camera section is also back access but the pack has TONS of room if needed. It can go bigger than MLC if you want but if you use the compression straps you can make it fit MLC. The other rad part is the camera compartment can be the full height of the pack OR you can make the camera portion smaller and get more room for everything else. It's very much a hiking pack but it's well done in terms of adjusting the size of the camera section and having TONS of room for other gear. I've been dreaming of a bag like this that's luggage where it'd have less straps etc and also have better access to the main compartment (the atlas packs are both top down through one hole) but this is very close to replacing my lowepro as my outdoors pack…