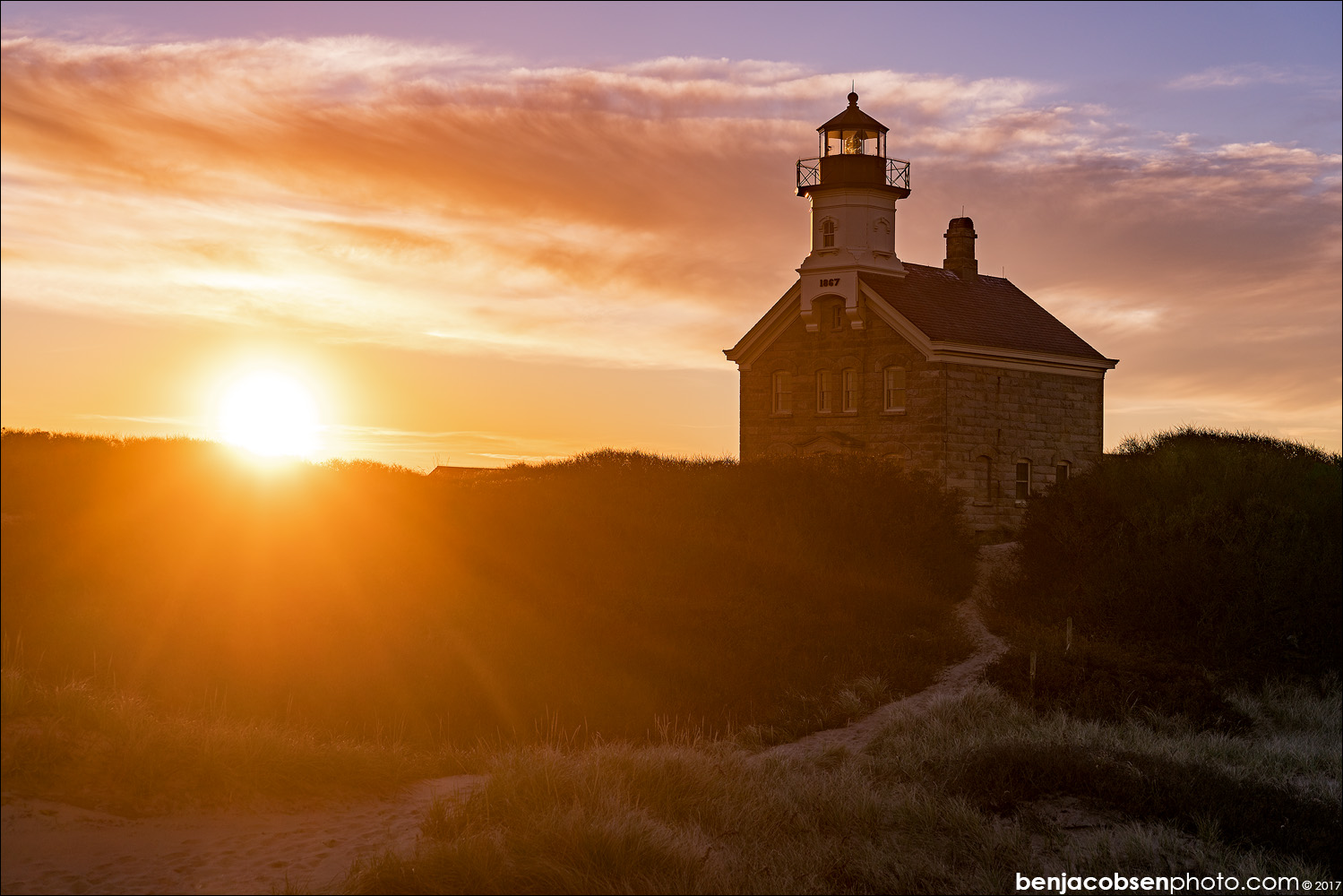 21 in 24 has been a dream and or goal of mine for a long time. There are 21 lighthouses in Rhode Island. I've already shot them all at least once and I'm pretty sure I've shot each one more than that. I have lots of shots of love of my favorite lighthouses but I came up with a crazy idea to try to shoot them ALL in one day! I'd mentioned it to a few of my photo friends and they'd said they'd like to come with me. We tried to plan a trip this summer but we just couldn't nail down a weekend. While in NYC for photo expo we realized we could still do it in November so we went for it! Yes this meant we'd have less daylight but who needs light to take pictures…. Umm, yeah.
We took the ferry out to Block on Friday night. We had some great night shooting the night before. Then we woke up at 4:30am and started at Southeast light. Then off to North light for actual sunrise. Then the ferry back to the mainland, then, PJ, Watch Hill, Dutch, Plum, North (Jamestown), Poplar Point (NK/Wickford), Warwick light, Conimicut, Nayatt, Pomham, Bristol, Hog, Prudence, Sakonnet, Castle Hill, Ida Lewis, Rose, Goat and then finally Beavertail!
Along for the trip were David Simms, David Howland and Eric Gove. To see more of my lighthouse images please check out my lighthouse gallery page here on BJP.com as well as my dedicated site for lighthouses of RI!
Here's a gallery of the images from the whole trip: