I've had the OM-D for a month now.  I'm loving this camera.  So is my son as you can see above…  Micro Four Thirds (MFT) has finally matured to a point where it's an amazing little system.  I owned a Panasonic GF1 a few years ago and liked the system then, but the image quality from the first generation sensor just wasn't good enough for what I wanted.  It couldn't really go above 800 ISO and the Dynamic Range (DR) wasn't that impressive.  But this new sensor that's in the OM-D (and panasonic GX1) is quite impressive.  I've been shooting at 3200 with zero issues and 6400 is even usable in a pinch.  The DR is also quite good as well.  If you follow this blog the last ~6 family posts have been almost 100% taken with the OM-D.  Now, this isn't the first time that's happened.  When I got my GF1, NEX5 and X100 I used them for entire posts in the past as well.
Let's jump right into some pros and cons shall we?
Pros:
Best MFT body to date
it's a MFT system camera, so you have PLENTY of awesome lens choices
Built VERY well.  Feels solid and is sealed.
VERY customizable
very fast AF, and the touch AF rarely misses.  Snappy
Small, although the EVF design takes away from this a bit
great IQ, even at 3200 and even 6400 in a pinch
touch screen to change settings including which AF point to use
touch screen to focus AND shoot if you want
flip out LCD is built really well and works well for weird angle shots (I love ground level with my kids)
EVF is very good
in body IS is worth 3~5 stops and works very well
DOF is a tad deeper which leads to less OOF shots and faster AF times.
works very well with Eye-fi cards
image replay tied to orientation sensor, when camera is horizontal, horizontal images fill the screen and verticals have black bars, rotate the camera 90° and verticals fill the screen and horizontals have black bars.  Why has it taken this long for someone to figure this out?!
Cons:
It's pretty big for a MFT body.  Smaller than panasonic's bodies with EVFs but still bigger than an X100 or 5n
The on/off switch is in a bad position
the Fn1 button is tucked in behind the rear LCD and too small to effectively use for rear button AF
Because it's MFT and has all those lens options, you're going to want more and most likely have a more expensive kit
"locks up" with the panasonic 20mm at times (removing the battery always works, cycling the power works about half the time)
the DOF isn't as thin as an APS-C or FF camera (but with the 20 it's basically identical to the X100)
spare batteries aren't available yet (but I haven't really NEEDED one yet)
the battery charger requires a cord, I've replaced it with a spare apple plug
menus could be a lot better, and give us a "my menu" please.
the camera will shoot in any aspect ratio you want, but replays in the "info" mode will show the 4:3 image with a white box to show how it's cropped.  You CAN NOT recover any of the info it shows, but it shows it to you anyway…
histogram looks like an 8-bit video game…
no spare batteries available!
if you use touch shooting and set the camera down when powered on, it'll shoot random shots!
Here's my shorter video review (yes I know this isn't really short, but at the bottom there's the long version which is over a half and hour!):

Image Quality: Here you can see one of the first images that really impressed me image quality wise.  I was out shooting landscapes on morning after first getting the OMD and decided to try a side by side comparison with my 5Diii w/16-35II.  Now, the framing is as close as I could get with 2 completely different systems (that shoot in different formats) so it's not exact, but it's pretty close: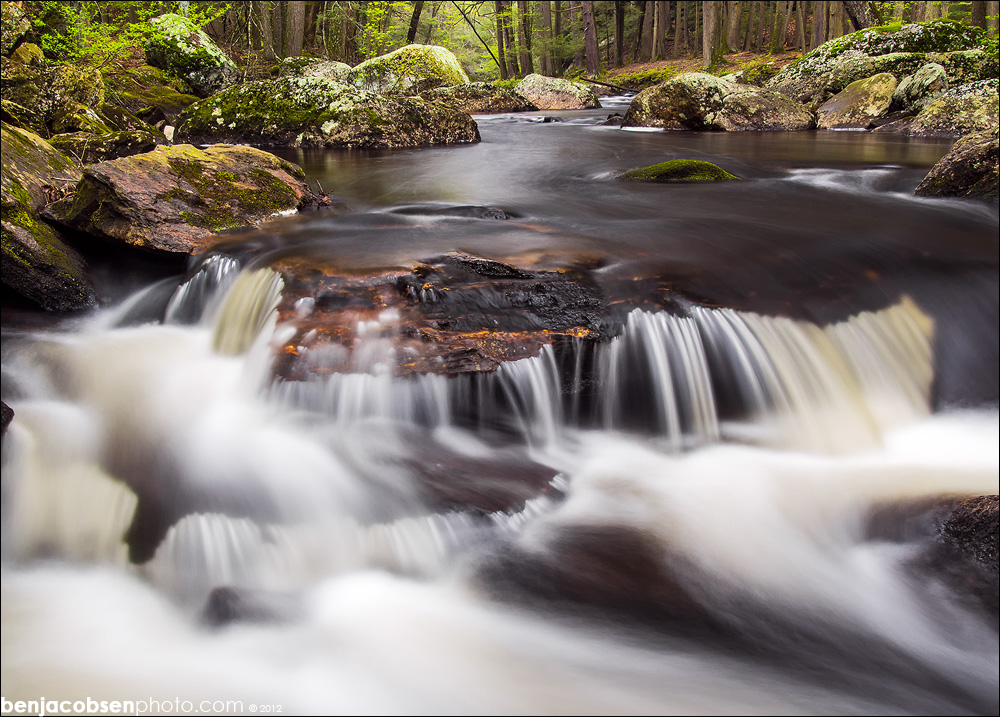 Mouseover this text for the Canon 5Diii version
There are some color differences which is my biggest complaint.  The 5Diii image seems to just be more correct with less effort on my part in LR4.  You can argue that you could easily process them to be the same which I won't disagree with, it's just that the 5Diii file is easier to deal with to get it to look "right".  But the details and dynamic range in the OMD shot are very impressive.  Obviously MFT cameras have more DOF for the same effective FL, so that helps the OMD, but it's just impressive to see the OMD that close to the 5Diii considering the size and price differences.
In the end though, the OMD is an amazing camera IQ wise.  I've been shooting it up to 6400 ISO w/o much issue.  I did have to make a LR profile for the camera that added some contrast and saturation back into the files, but the results have been amazing, especially considering the sensor size.  There's a bit more luminance noise than I'm used to in the files initially (which is why I boosted the contrast) but almost zero chroma noise and the crazy thing is the amount of detail even with the luminance noise.   This camera routinely beat my 7D w/24L in high ISO tests in terms of details seen both before and after noise reduction.  It's that good, even at 3200 and 6400.
Here's another rollover set, these shots were taken with the OM-D w/o 20mm 1.7, Canon 7D w/ 24mm 1.4, Fuji X100 and Sony NEX5 w/16mm 2.8.  These are shot hand held with the same apertures chosen when possible (wide open means wide open, not matched) and focus and composition as close as possible.   White Balance was on auto for all cameras, and all images were recorded as RAWs then processed with LR's defaults.  The second set of forester images had the "auto" button used in LR just to see how they'd all handle having the highlights and shadows pushed around a bit: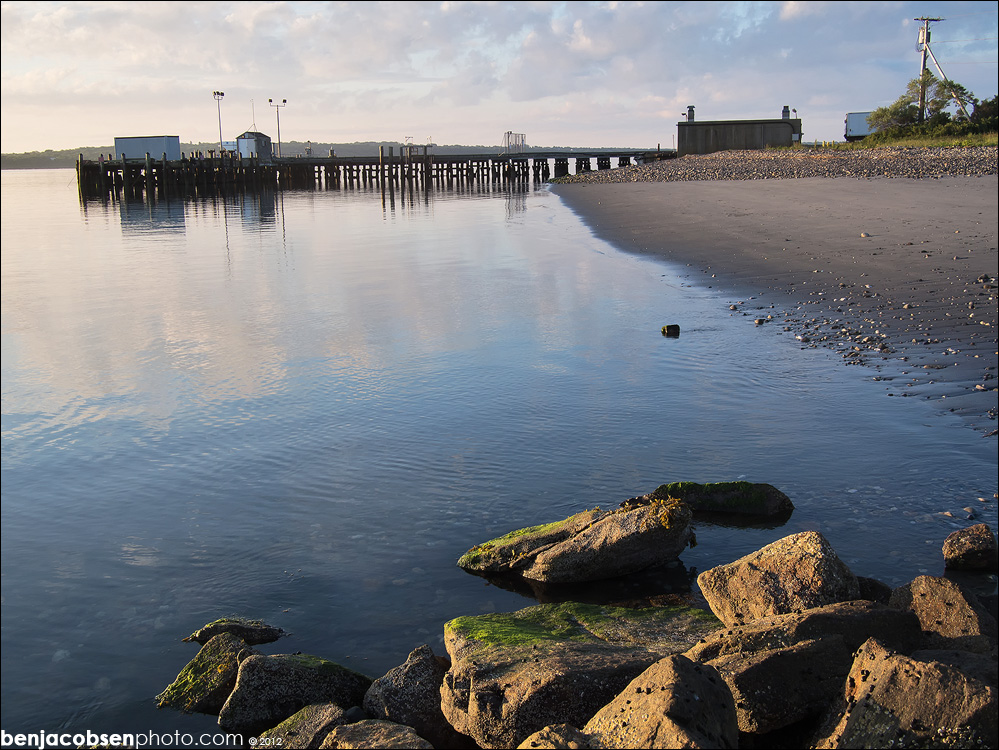 OMD Dock | X100 dock | 7D Dock | NEX5 Dock
OMD Boat | X100 Boat | 7D Boat | NEX5 Boat
OMD Jetty | X100 Jetty | NEX5 Jetty
OMD Forester SOOC | X100 Forester SOOC | 7D Forester SOOC | NEX5 Forester SOOC
OMD Forester Recovered | X100 Forester Recovered | 7D Forester Recovered | NEX5 Forester Recovered
Here's the vertical set of images.  The shots of the grass are taken at each camera & lenses MFD or minimum focus distance.  They're also taken "wide open" or at the camera's fastest aperture with the least depth of field.  This could be considered a bokeh test if you like, or just to shot how close they can focus for a macro effect and also their ability to seperate the subject from it's background.  The second set of images is another harshly lit image just to show how each camera handles the the lighting.  Again, all images are hand held using auto exposures, auto white balance and RAWs all processed using default settings in LR: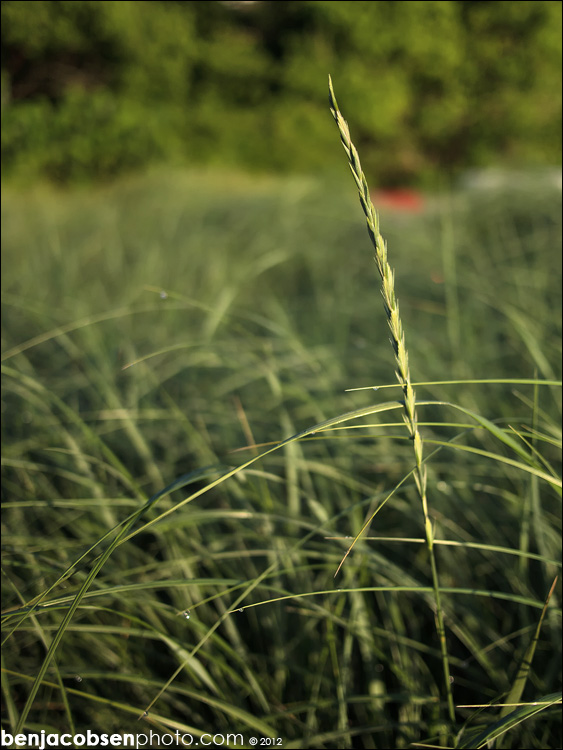 OMD Grass MFD | X100 Grass MFD | 7D Grass MFD | NEX5 Grass MFD
OMD houses | X100 houses | 7D houses | NEX5 houses
Lenses: Another great and terrible aspect of the MFT system is picking lenses!  While it's nice to have choices this aspect will also cost you a lot more time and money when picking out a system.  For me, I like wide lenses and fast lenses so I usually end up with the widest fast lens in a system.  For MFT that's the 20mm 1.7 from panasonic.  This lens has been used for ~75% of my OMD shots, if not more.  I love that it's fast, but also a pancake so it keeps the overall size down.  I can actually just squeeze the OMD w/20mm into my shorts pocket if I need to.  But it's not quite wide enough for me all the time.  For me this brings up the choice between the 12mm Olympus and the 14mm Panasonic.  The 14mm is much smaller and less expensive while being only a 1/2 stop slower.  The IQ between the 2 is very close.  Here's a video of my thoughts between the two:
and here are some sample images to compare:
12 -vs- 14mm vertical:
12 -vs- 14mm horizontal:
Choosing Lenses: The other things to consider with your lens purchases is how are you going to use this camera.   For me, it's mostly a family and go everywhere camera.  I still have a DSLR for when I need to use a professional camera.  Personally, I got the OMD kit with the 14-42mm because for $100 extra I figured a tiny midrange zoom was worth it.  I did not go for the 12-50 kit because it's $300 over the body only kit, and it's NOT a small lens.  Sure it's thin and yes it's sealed, but the length is a non starter for me.  From there, as I mentioned above I chose the 14mm panasonic over the 12mm olympus because of the size and price difference.  I want this camera to fit in jacket pockets so the 20 and 14mm lenses are perfect there.  I also picked up the olympus 45mm because it's fast and a wonderful portrait lens.  I don't use it all that much, but when I do I'm always impressed by the results.  If I were to be replacing my DSLR with a MFT setup, I'd also get the olympus 40-150mm  if I wanted a tele as it's a very small option, but it also works with Olympus' macro converter as a 1:1 macro (the converter also works on the 14-42 and 45mm).  From there I'd need a UWA zoom for landscape work, it'd be a very hard choice between the panasonic 7-14mm and the olympus 9-18mm.   The panasonic is a wider lens, but it's much bigger (the 9-18mm collapses in on itself like the 14-42mm) and the 9-18mm has filter threads while also costing less…  Regardless of what you're looking for though, you can find just about any lens you'd want for your MFT camera to build the system you need.  This is the major draw to MFT for me, coming from the sony NEX5.
AutoFocus: 
In a word, it's awesome.  There are 4 different AF modes basically (then MF and S-AF/MF), S-AF, C-AF and C-af tracking.  The first is your basic single shot mode.  Second is continuous, and third is continuous with tracking.  I use single shot most of the time so the camera uses less power focusing all the time.  When I'm shooting the kids running around or in a swing I'll switch to the continuous tracking option which works better than I thought it would (but still not quite as fast/good as a DSLR).  The real star here, at least for me, is the touch screen AF.  You can turn off the touchscreen altogether, you can touch to set the AF point or you can touch to focus AND shoot.  I use the last option and I love it.  I've actually caught myself touching the back of the 5Diii at times now trying to do the same.  It's just a very easy way to do it, and it works very well.  I will say, if it can't lock focus (which is very rare) or you miss touch something that's inside the MFD of the lens, it'll hunt through the focus for ~5 seconds then take a shot with nothing in focus.  Basically, you'll know when you messed that up, but you have to wait those 5 seconds until the camera realizes it and takes an OOF image…  But other than that it's been amazing.  The face detect auto focus on this camera is also wonderful!  It locks onto faces and gives them priority.  You can turn this off, but if you're shooting kids it's amazing.  I end up using face detect with the shutter button most of the time.  If it locks onto the wrong face I'll then just use the rear screen to touch and shoot.  This shot was taken by my 4y/o son, no doubt with some help of face detect:
Build: This camera is very solid.  You don't feel like you're playing with a toy even though it's quite small.  It's rock solid AND it's sealed.  The tilt out LCD feels very solid (I HATE the side ways tilt out and swivel designs from canon's G series and 60D) and I use it quite a but for getting super low angle shots of the kids playing.  It's something I learned to like with the Sony NEX and I'm still loving it here.  With the added touch element it's quite nice.  Some of the buttons however feel very cheap.  The playback and Fn1 buttons come to mind.  They're too small and tucked in too close to the thumb grip to be usable for me while shooting.  Because of this I can't use rear button AF, but I've either been using touchscreen AF or the shutter button w/o complaints (the AF is that good).  The OK button an 4way buttons are small but I've gotten used to them.  Borrowing the X100 showed me just how much worse it's buttons are.  The thumb grip on the back is awesome.  LOVE it!  It's something you appreciate a lot more if you handle a X100 side by side quickly.  The front grip could be better, it beats the X100 but the NEX beats the OMD with it's solid shaped battery garage.  The OMD has the optional grip for $300 which solves that problem, but it's $300 and you have to remove it to swap the battery…  I'm really hoping really right stuff comes out with a solution similar to their X100 L bracket with a front grip and a hole in the bottom to still change batteries w/o removing the plate.   The dials all feel very nice and have solid clicks to them.  My one complaint there is they don't feel as connected to the changes on screen as the clicks happen, if that makes sense.  IE 5 clicks on the wheel in fast succession and the screen lags to change the aperture 5 times.
Quirks: No camera is perfect.  So let me get into some of the flaws I've found with the OMD.  First off, if you shoot in an aspect ratio other than 4:3 (the native ratio for the sensor) it still replays the full 4:3 thumbnail with a white box around it showing you how it's cropped.  What's frustrating here is if you missed something when you composed, you'll see it because of this full sensor replay thumbnail, but you have no way to recover it!  The camera records the RAW image with just the info within the white box.  That is what it should record, don't get me wrong, it's just annoying to see when you made a mistake and know you have no way of getting it back.  The white box is also ugly.  Second, the histogram on image replay looks like a bad 8-bit video game.  I know this isn't crucial, but it's simply ugly!  And to top it off, the camera's live histogram looks as detailed as you'd imagine.   The previously mentioned Fn1 and playback buttons being hidden and flipped (from a functionality standpoint) is another big complaint.  The grip shouldn't be needed to get a good grip on the front of the camera, and you shouldn't have to remove it to charge the battery.  Also, I wish Olympus would hurry up and get some supply for the spare battery available!   The viewfinder also has different view options, but for some reason you can only use them when you have the auto switch turned on to go from rear LCD to the viewfinder.  Not sure why you can't choose how it looks regardless of how you get there (I like one of the alternative views but I don't use the auto switch option).  If you leave the camera on with touch screen shooting on, expect to find some random shots on your card at the end of the day…  There IS a weird hiss from the camera when in a perfectly quiet room.  I heard it the first day I got the camera when I was home alone with it, and I heard it again doing the video reviews (it's in the full video review below) but you don't hear it in use if there's any ambient noise what so ever.
Menus: The menus get the job done but aren't pretty.  I'm a canon user when it comes to DSLRs and IMHO they've got the best menus around.  I switched to Nikon for a year and never got used to theirs, I've owned both an X100 and NEX5, so I'm used to dealing with terrible menus…  The OMD ranks above the X100 and NEX5, so it's certainly not bad, it's just not as organized as I'd like and the lack of a "my menu" is pretty bad.  To be honest though, the fact you can hit the OK button to bring up most of the camera's settings, then use the 4 way directionals to change them makes most adjustments VERY easy.  The only thing I really use the menus themselves for (beyond initial setup) is to format the memory card after import which is THE top option when you press menu…  It's not bad, and you don't spend much time in them, but they're also not great either.
Viewfinder:  The viewfinder works quite well when you need it.  I know some of you will wonder why I'm not going on and on about the viewfinder but it's just not an option I use much.  I never missed it on the GF1 or NEX5 to be honest, I actually really like using a rear LCD with liveview in all but the brightest of light.  I will use the viewfinder when needed (bright sunlight) but that's it.  And because I don't use it much it makes the camera bigger than I need it which means it fits in jacket pockets or pelican cases less easily (see the long video review below for examples).  I've heard the IS sensors are housed in there, so you can't just not have it, the camera will get bigger elsewhere. But I'd go without if the PEN4 had the seals, FPS, rear LCD, IS, and sensor from the OMD to shrink the form factor.  It does get the job done and looks good doing it if you need it.  There's also 2 optional views (3 total).  And you can setup the camera to switch between the rear LCD and viewfinder automatically.  If you use the touch screen controls you'll want to turn that off (a shortcut to that setting is to hold down the button on the side of the EVF for a few seconds until the option is on screen).
Conclusion: In case you can't tell, I really like this camera.  I've been searching for a small go everywhere camera for a long time.  I tried a panasonic GF1 w/20mm, canon's S90, Sony's NEX5 (which I still own) an X100 and now the OMD.  The OMD is the best solution yet.  The only thing that's not ideal for me is the viewfinder hump, and only when I'm trying to fit it either in a pelican to go sailing or a jacket pocket to go skiing.  Out of the options, the OMD wins though considering the whole system.  NEX doesn't have the lenses to support the system yet, and a lot of what they do have is much bigger negating the body size advantage.  The X100 is a great camera, and with the new firmware it's much better, but it can't keep up with the OMD in ISOs or AF speed and you're stuck with one lens (but then again you can't spend more money on lenses which might be a good thing).  MFT is the strongest system because of the two big players involved and third parties starting to play as well.  The OMD is the best body IQ wise so it's the winner for me.  It's replaced my 5Dii/5Diii as my family camera and I don't see that changing for quite a while (unless the Pen4 is something I might change to).  The IQ is there, the focus is spot on w/o having my face smashed into the back of a camera, it's tiny, it's just a nice smart small package.  I have 2 other friends who are also using and loving their OMDs for family shooting as well, and both have had very similar experiences with it (one even coming from a NEX5n to the OMD).  If you go back through the last month+ of personal blog posts here on my blog, 99% of those images are taken with the OMD.  Simply put this camera is turing into my family shooting workhorse.  Some might question spending this much money to shoot images of their family, but when you think about it the memories we capture of our families might just be the most important thing we shoot.  Spend what you can afford to make that job as easy as possible so you're more likely to keep shooting!  You should never leave your camera home because it's too big or heavy to bring with you.
-vs- ??? So, what else should you consider when buying a OMD/MFT camera?  Personally this camera goes against the NEX5/5n/7, X100 and GX1.  I owned an X100 last summer and loved the IQ but the AF and menus drove me crazy.  I borrowed one for this review, and even with the new update it's AF (while MUCH better) is still a bit slower than the OMD.  The single lens option is also a bit limiting, and it's harder to hold in your hand (w/o lots of accessories).  The menus are also worse, but the new firmware DID help it a ton there.  Basically, with the new firmware it's a usable option, but I prefer the OMD.  The NEX options are some great cameras.  The 5/5n with the 16mm pancake are VERY small.  But there just aren't enough lenses available for that system.  No UWA option kills it for me.  I kept mine just because it's tiny and not worth much used at this point, and the FE is very fun to play with, but it's menus are also less than ideal.  The GX1 was a consideration as well.  I actually prefer it's form factor (no EVF) and price obviously.  But…  It's IQ just isn't as good as the OMDs from what I've seen (I was sorely tempted to try one though to see for myself).  If you can get around it's IQ, it's shape and price make it a great option, and it's got the same lens choices as the OMD as they're both MFT camera.  But in the end, having owned both the X100 and NEX5 and shooting both along side the OMD, the OMD is just the nicer camera of the group to shoot with.  Low light, daylight, different focal lengths, dynamic range, handling…  There are a lot of reasons, but in the end the OMD is just the camera I'd pick up first out of that group having shot all three for long periods of time.  The GX1 is the only question and only because I haven't used one, but pretty much all the pixel peeping review sites agree that the OMD is the better camera in terms of IQ…
here's the longer video review, there's a lot of good information in here but it's over 30 minutes long, so I made the 2 versions:

I am a B&H affiliate and this blog is supported with your help.  If you appreciate this review, please feel free to leave comments below.  Also please use any of the affiliated links in the body of the post, the B&H banner in the post, or the support page above to shop via my affiliate links so I'll get the credit. Here are the specific OMD links: Black Body Only, Silver Body Only, Black w/14-42 (what I have), Silver w/14-42, Black w/12-50, Silver w/12-50.  Thank you!