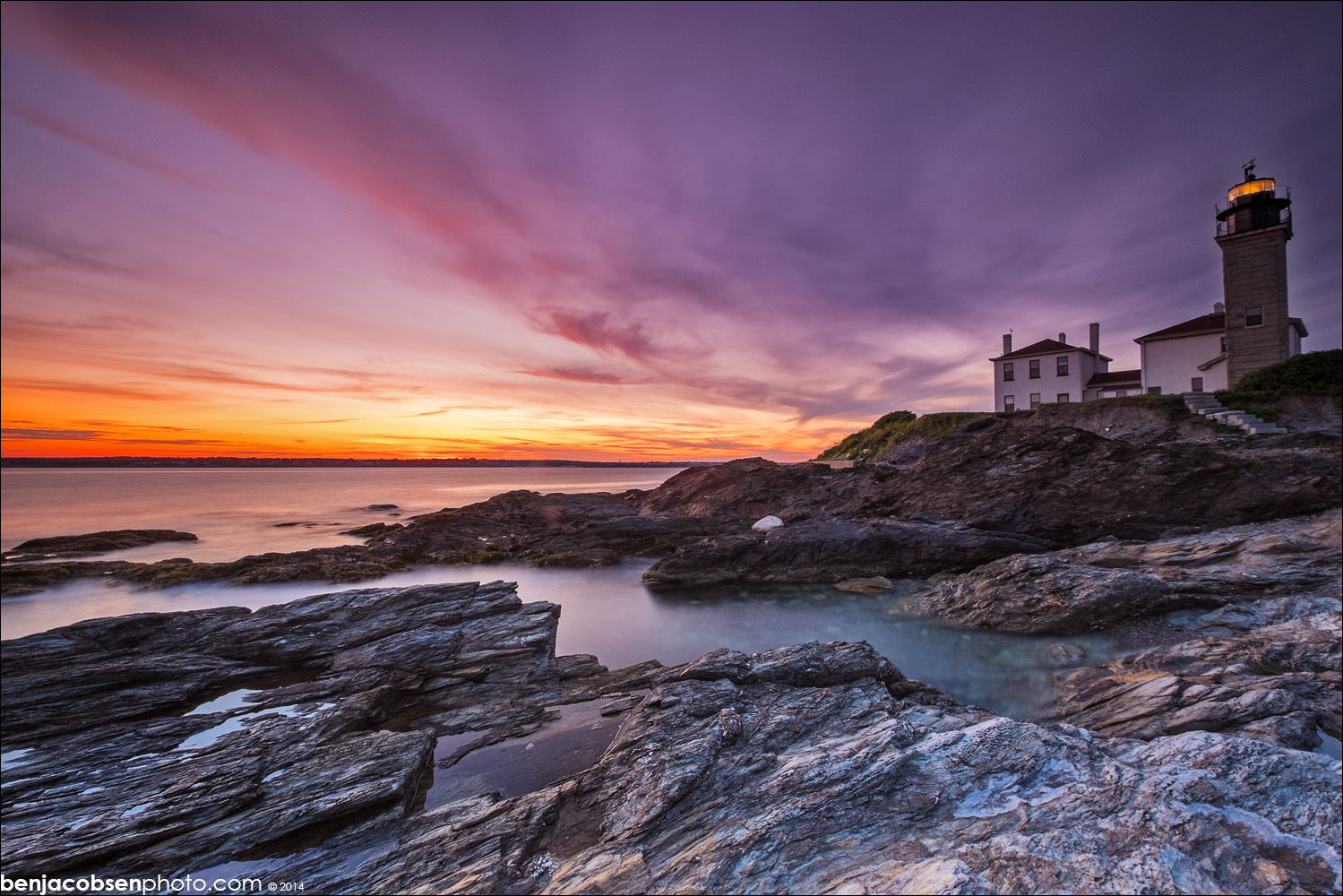 This post is a bit overdue and because of that it's probably going to be a bit long…  In case you haven't noticed I've been in the process of switching my entire kit over from a canon full frame kit to a fuji APS-C ("crop") kit.  This has roots that go back about 5 years when I started shooting my PAD project with a panasonic GF1.  Since then I've always had a smaller camera of some sort for taking with me everywhere, skiing, on the boat, anywhere we go.  Last summer I bought a Fuji XE1 as that small camera option.  It was a good camera, better than I'd imagined.  It's IQ is on par with or even beats canon's APS-C sensors and it's right there with the canon 5D mark II.  It's really incredible what fuji has done with the sensor they're putting in these cameras.  Once I'd had the XE1 for a while there were a few things it did amazingly well (image quality and portability) but a few things it wasn't as good at (namely auto focus).  The system was also missing a few key lenses to be a complete replacement for my canons.  Fall brought us the XE2 which brought better AF but still not quite what I felt I needed to consider a full switch.  It was a nice improvement to the XE1 (which I sold to fund the XE2) but still not quite what I needed. Skip forward to winter and fuji announced all the lenses their lineup was missing for an exact swap as well as the new fuji X-T1 which promised much improved auto focus.  With the XT1 and the new lenses (23mm 1.4, 56mm 1.2 and 10-24mm f/4) this meant I could potentially switch everything over from canon to fuji…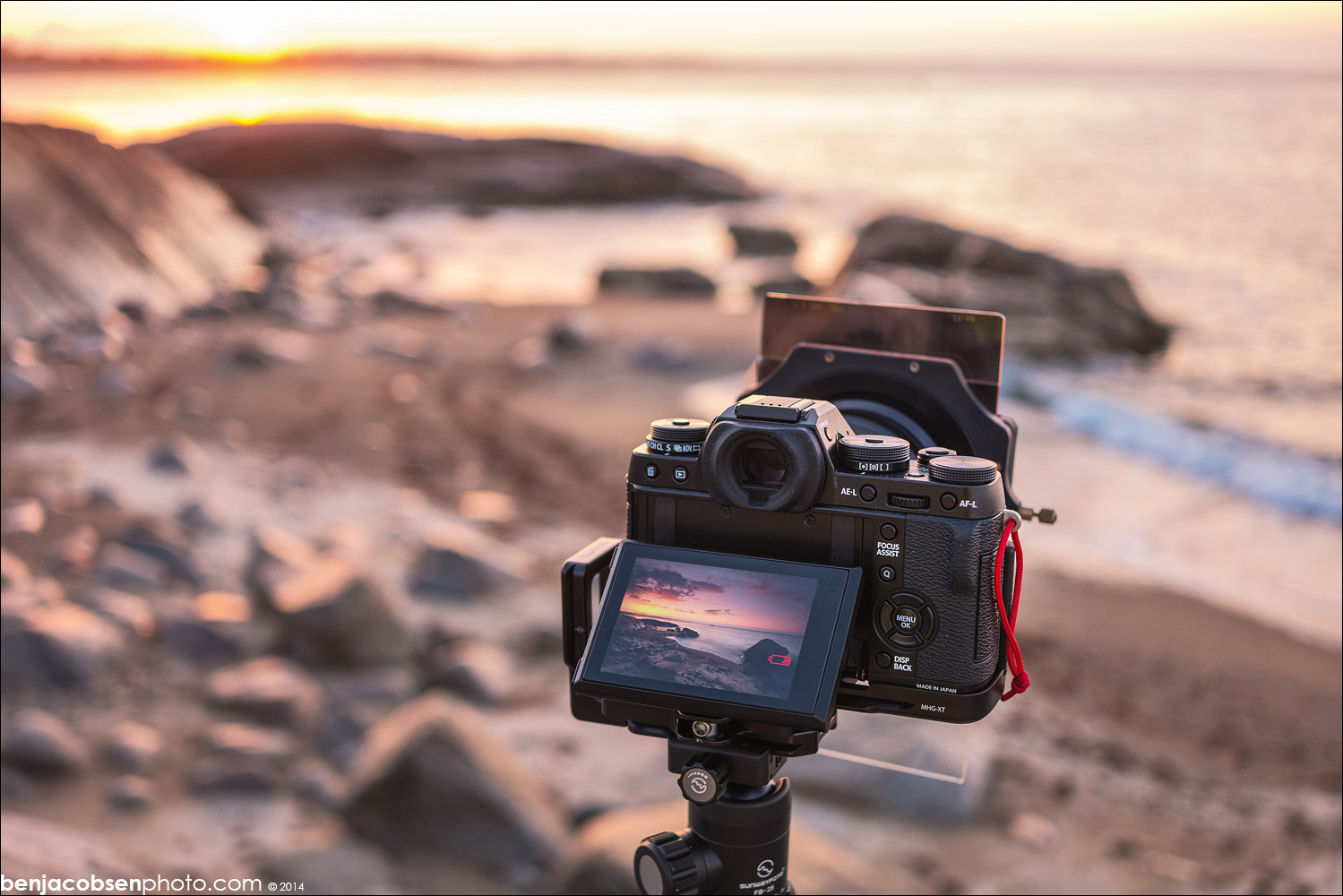 The bodies: First up, let's talk about the fuji bodies I'm using.  I have a fuji X-E2 and a fuji X-T1.  I've always felt I've needed a spare body and with the fuji setup I've opted to have to different bodies so I can have the smaller form factor when I want it but also the EVF and flip out LCD of the XT1 when that's a benefit.  I basically use the pair with the XT1 as my main body and the XE2 as it's backup.  The X-T1's controls are both awesome and a bit frustrating as times as well.  I love the dials when I'm in a well lit environment.  But there are times when you can't see the labels and you're forced to use the screen to set the camera up.  With the 5Diii I could use the top screen to do this but it's not all that different in using the rear screen (or EVF), it's just something I've been adjusting to.  The lock on the ISO dial is a bit odd, and in adjust it I've noticed I've bumped the drive switch (which is under the ISO dial) do a different setting more than once.  Personally I'd prefer to either ditch the ISO lock or make the drive switch much stiffer so it didn't get bumped into a new setting as often.  The same could be said for the EVF diopter adjustment.  More than once I've gone to look into the viewfinder only to have it be a blurry mess.  Some gaffers tape has since fixed that problem…  And next time mark that diopter guys, I don't need to play the eye Dr game when trying to reset it!   The flip out LCD is awesome.  It's slim enough to not make a huge difference when not in use but when needed it pops out and helps a lot.  The EVF is amazing.  At first it was a bit weird looking through an electronic viewfinder seeing the world, but now that I've gotten used to it I actually like it better.  I picked up a 5Diii the other day and it's viewfinder was so dark…  Dialing in exposure compensation and seeing it's effect through the viewfinder is just awesome.  It's also the same exact view as the rear LCD which means you can use either w/o losing an abilities to AF.  For landscapes this means you'll use the back LCD most of the time, but the EVF is just as good.
Auto Focus: With the X-T1 the AF is "good enough" for how I use it.  I've shot continuous shots of my son riding a bike towards me at 8fps and the 56mm f/1.2 (wide open) and gotten every shot in focus until he's about ~5′ away.  Typically I don't AF in those situations all that much anyway and for landscapes I usually MF as well.  But the short answer is the AF is finally good enough it does what I need to replace my DSLR.  Now bear in mind that I moved to a 5D from a 1Dii because I didn't need anymore AF than the 5D offered.  The 5Diii was a large improvement to that.  The interesting thing is in super low light the X-T1 will out focus the 5Diii.  As in so dark the 5Diii gives up, the X-T1 is hardly slowed down and locks focus.  The issue here is in the AF system, the XT1 is slower to AF in low light but it can do it in practically any light with a stationary subject.  For landscapes this is great if you auto focus.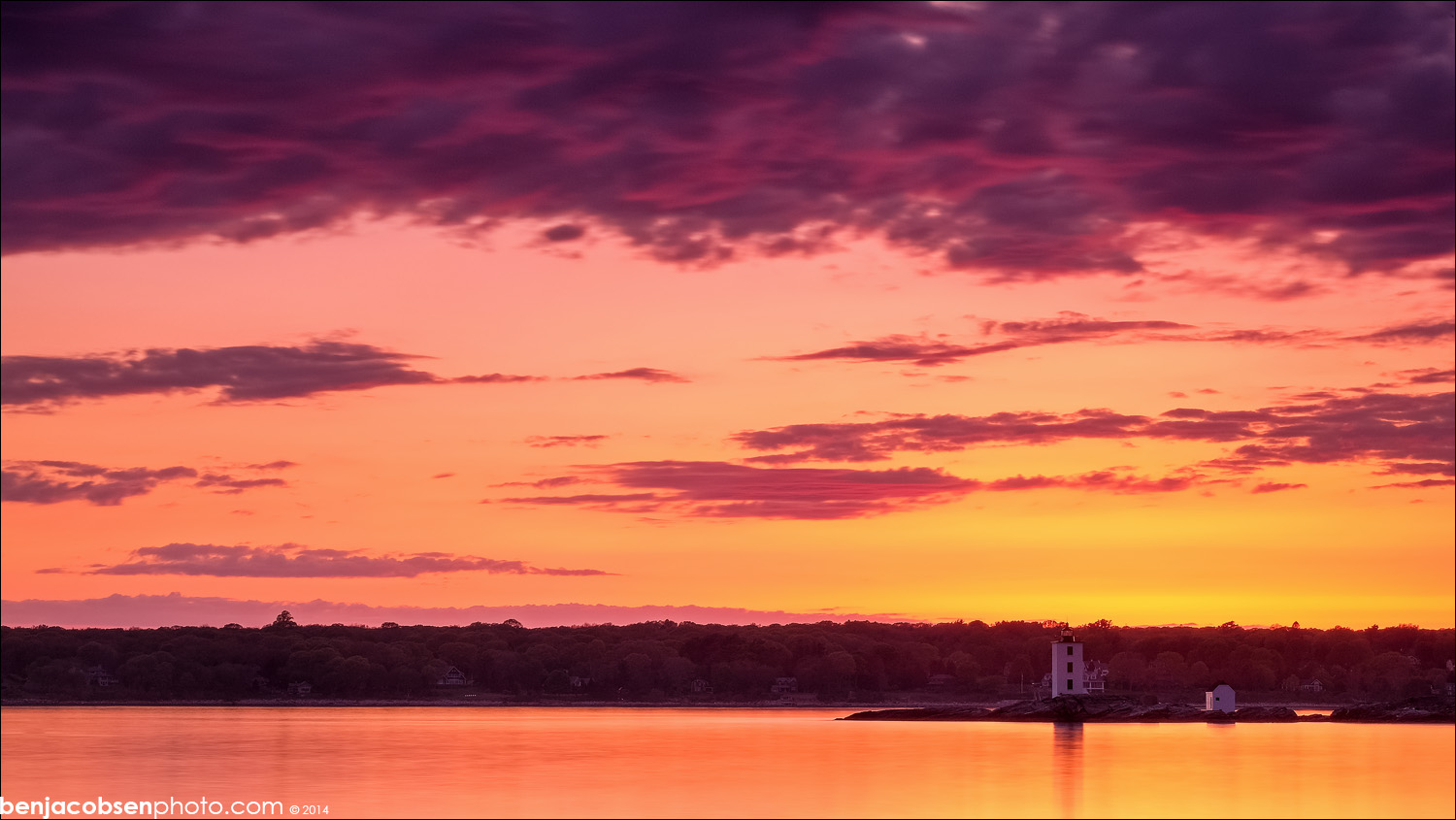 Image Quality:  The image quality from these cameras is wonderful.  It beats the old 7D I had for a while quite easily.  Fuji has gone without an AA filter in order to get the most detail possible out of the sensor and it shows.  Their lenses are also top notch sharpness wise which helps.  The Dynamic Range matches the 5Dii, beats canon's aps-c sensored bodies and rivals the 5Diii.  It's noise is about even with the 5Dii and a step behind the 6D/5Diii but it's still very good for an APS-C sensor.  It's also got noise that's practically chroma (color) free and just luminance noise which looks much more random and filmlike.  3200 is very usable and 6400 can be used but you'll need to make sure your exposure is spot on that high.  Above that you go into non RAW options which get ugly in a hurry.  Fuji's known for it's colors and the X-T1 doesn't disappoint.  If anything I'm making less adjustments to color in post but I'm certainly not feeling I'm missing anything.  Resolution is the only issue I've really got here with "only" 16.3 mega pixels but that's enough for my uses.  Some people have issues with the files in adobe LR in terms of some detail issues on greens but I've honestly never seen it.  I shoot enough seaweed I would have imagined I'd see it by know but maybe grass is different?
The Lenses:  For my landscape kit I have three lenses.  They're all fuji lenses.  The 18-55mm f/2.8-4.0 OIS is fuji's "kit" lens but it's an amazing lens for it's size.  It's tiny, yet optically it matches or even beats canon's 24-105mm L.  I didn't have a mid range zoom with my canon kit but for the money in a kit this lens is worth it and you won't feel the weight in the bag at all (it's <12oz).  I have the fuji 10-24mm f/4 OIS as my new wide angle lens replacing my beloved canon 16-35mm II.  Even though I didn't buy the 16-35mm for it's constant 2.8 aperture I learned to love it for wedding reception work as well as stars so I do miss it a bit here with the constant f/4 of the fuji.  The fuji has OIS but honestly, at least for me, OIS is worthless on a wide angle zoom.  I've taped the switch to the off position to avoid it accidentally getting switched on and ruining shots taken from the tripod.  Optically the 10-24mm is at least as good as the canon if not better.  The corners are bright and sharp.  It's also a nice small UWA zoom.  While it big -vs- the other fuji lenses it's much smaller than the canon it replaced and it weights 2/3 the canon.  Finally I have the fuji 55-200mm f/3.5-4.8 OIS.  This replaces my tamron 70-300 VC which I've always loved.  The fuji version is again smaller and lighter but not by making any sacrifices in IQ.  If anything it hangs with the canon 70-300L I had for a while.   In short the fuji lenses are all amazingly sharp optics.  Their OIS works quite well as well when needed (generally not for landscapes but it's great on the 18-55 and 55-200 whenever you're handholding).  One negative with ALL the fuji lenses is they put text on the front of the lens.  This text is bright white and reflects off my circular polarizer (a lee panel CP) leaving obnoxious lettering across images at times…  I've since used gaffer's tape to cover it but they should just not mark the front of the lens.  I've seen people online do the same with a grease pencil.
Here are some samples with the 55-200mm:
Here are some samples with the 18-55mm:
Here are some samples from the 10-24mm:
WiFi:  This is one of those features I never thought much of in the past but I LOVE now that I have it.  In the world of social media it's wonderful to be able to share a shot I've taken with my "real" camera instantly through my phone.  I'm an apple user and it basically works like this: make sure you have a JPEG ready to send to your phone/tablet.  If you shoot RAW only process the RAW file in camera into a JPEG.  Fire up the camera WiFi option via the dedicated button.  This will turn on the WiFi in camera. Go into your settings in your phone and connect to your camera's WiFi network.  Once connected open the WiFi app on your device.  On the camera click "ok" to send the image across.  It will appear on the phone basically immediately.  It's ready to be used wherever you want!  I use this all the time to instagram shots in the morning when I'm landscaping along with a setup shot while taking the image.
Portability:  The entire system is smaller -vs- the canon option I had previously.  Even if I'd had an canon DSLR with the smaller sensor this would still be the case, but it'd be a smaller step.  There are two reasons for this.  Stepping to a smaller sensor means the glass has to cover a smaller area which means it can be smaller.  But the lack of a mirror means they can design lenses to be shorter as well as well as shrink the body itself.  This means my entire kit weighs less than it did before (even though I'm carrying 3 lenses now instead of 2) which makes a big difference when you're hiking around with your kit all day.  When out with the family I can easily pocket the XE2 with either the 18mm or 27mm and use it like a point and shoot as well.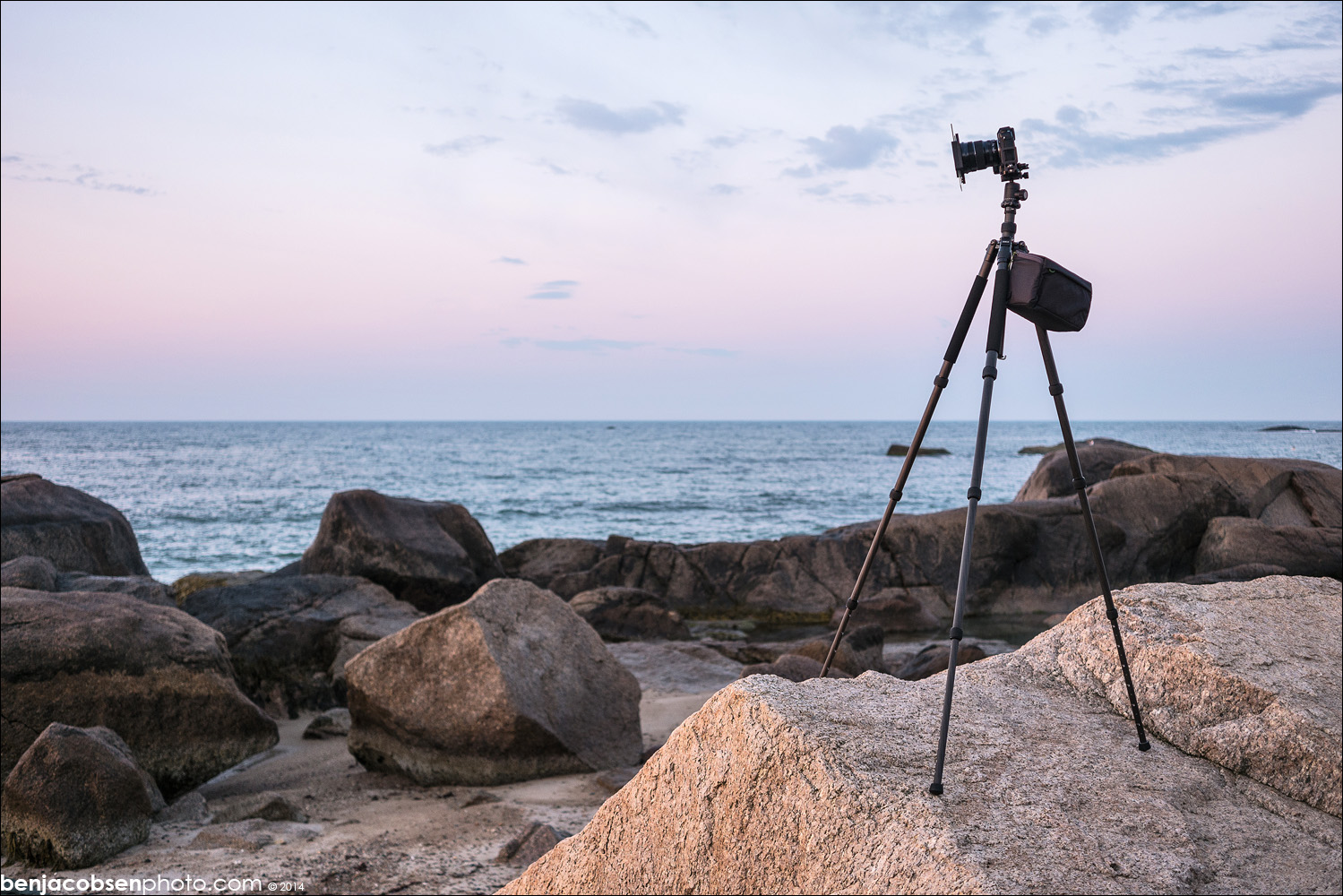 Batteries:  Fuji's batteries are terrible.  There, I said it.  Why?  A few reasons.  With a smaller body comes a smaller battery, we all get that.  And with mirrorless cameras comes the camera's reliance on using the LCD's (EVF or the rear screen) to show you what you're aiming at.  I also get that.  But why, oh why, must the fuji's batteries be "unchipped" or "dumb"?  That's my complaint.  Use a sony NEX-5 (or any of their NEX bodies, they all use the same battery) and you'll know exactly how much battery you have left (with an accurate bar system or % should you choose).  And it drops in a way that makes sense, if you're at 75% you've got a lot of power left…  With the fuji's you're looking at bars only and you'll be shooting along with a full battery one minute and the next you'll be down a bar then BAM!  All of a sudden it's blinking red and then it's dead (but for the last 5~10 seconds it flashes the red battery at you using the screen and power BUT WON'T LET YOU SNEAK IN ONE LAST SHOT!).  Yeah yeah, I'm sure that would corrupt the card….  But it's not just the rapid demise from "good to go" to "stone cold dead" with a side of "laugh in your face" that gets me.  Let a fuji battery sit on the shelf for a few weeks, go to use it and guess what you get?  Fully charged for about 5 minutes of use, maybe another 5 with it yelling at you, then dead.  Yep, fuji's don't sit.  So you're constantly playing the charge game.  If you use your batteries enough and get a system going where you always charge them when you come home it's not as bad.  But yeah, chip the batteries and give them the technology to sit on the shelf for a month PLEASE!  Now, that's not all that's wrong with the power system either!  As with all my other fuji reviews, I'll say it again, the charger sucks!  It comes with a cord instead of wall plugs.  Yes, by now we all know you can replace the cord with an apple bit by why should I have to?  The other thing I've picked up recently is a watson double charger.  Yes this goes against my complaints about fuji's crappy corded charger in that the watson also uses a cord….  but the watson charges two batteries at once and does a better job!  I've shot the same battery for three days straight now after charging it on the watson and it's lasted through a sunrise and two architecture shoots!  I'm not sure if this is a honeymoon stage effect as I just got the watson this week but it seems to put a better charge onto the batteries!  I now have 10 batteries for my fujis.  Granted I have 3 bodies that use them, 3 spare fuji batteries, 2 wasabi (great knock offs) and 2 no branded options from amazon.  For landscapes 4 seems to be enough, maybe less especially if it's not all day or overnight.  For weddings the most I've used is 6 but 2 weren't fully charged before I left the house.
Tripod and Accessories: The other bonus with shrinking your entire system down is you also get to do the same to all your accessories.  I've replaced my induro CT-313 with a sirui n-1204X which is <18″ when folded up.  The key is the legs invert to go around the center column and head.  It also weighs ~2lbs and fits inside two of my camera bags!  Bag wise I've either shrunken my small hip/shoulder bags or I've actually increased the size of my backpacks as they now have a ton of room for other stuff and I'm using a more hiking styled backpack.  For instance I swapped my f-stop loka which basically held my camera and a few other tiny things to the f-stop satori which has a smaller ICU now but a TON of space for other stuff and I can now do a proper weekend out of it.  I will say the 10-24mm is a large enough lens I've had to stick with my larger Lee 4×6 panel filters.  I was hoping to downsize to their seven5 setup but it won't work with the 10-24mm.
Pros:
Great IQ
small size
AF is finally good enough
WiFi!
weather sealed body
amazing lenses
tilt out LCD
EVF!  It's actually better than an OVF now that I'm used to it…
uses the new SDHC UHS-II cards which while expensive are CRAZY FAST!!!
Cons:
Battery life
the rear 4-way isn't as good as the X-E2
the memory card door is a bit cheap feeling, but it's holding up fine…
no dual cards, the prototypes had it, there's a dummy slot in there for it, why'd it get removed?
price?  For the IQ it's amazing but for an APS-C system you're well outside the into DSLR price level and most of the lenses are ~$1k each (but all amazing!).
White text on the front of the lenses reflects on filters leaving text in the images…  fixed with gaffer's tape but why is this needed?
The viewfinder, while amazing, isn't 100%?  Neither is the back screen.
Suggestions to Fix (via firmware or in the next version):
The rear buttons need to be the buttons from the XE2 and X pro series
the 10-24mm aperture ring should stop at A at one end and f/4 on the other since it's not variable.
because the ring doesn't stop, you should have the option to use one of the two dials on the body itself.
give us a "hyperfocal" focus option when in manual focus.  Basically we press a button, the camera calculates the hyperfocal distance for the set aperture and focal length, and then the camera focuses to that distance…  I'm doing this now on screen with the digital DOF scales but why not let the camera do it for us, it'd be an amazing feature and "easy" to implement I'd guess…
When in T mode you should be able to choose ANY shutter speed in the range, not just the ones they couldn't fit on the dial.  It's very annoying to have to switch out of T into normal shutter speeds at that time of the morning when you're going between 1s and 2s…
Bracketing REALLY needs to have more options.  They give you +/- 1/3, 2/3 and 1 stop.  That'd be fine if they also let you shoot more than 3 frames.  But because they don't they either need to allow you to take more than 3 frames (5 frames 1 EV apart or even 7) or they need to allow you to have +/-2 and +/-3 EV as options as well.  I know the DR of this camera is quite good, but there's times shooting houses where I need what's outside the window as well as inside and a quick bracket is the easiest way to make sure I get all the data I need.
In camera HDR processing.  I know I know I know, HDR is the devil.  But again, I shoot architecture with clients looking at pics on the screen a lot.  With my canon's I'd shoot HDRs in camera with it set to save the RAW files as well.  This meant I could show the client the in camera HDR and they'd see the details (with toned down colors of course, "realistic") but I'd have the files I'd need to get a better result in post later…
The camera forgets the 2s delay once it goes to sleep or is turned off.  I know for some people it can be tricky when you turn the camera on again a month after that last selfy and wonder why it's not shooting as you'd expect….  so yeah, make it an optional thing.  But for us landscapers who don't have fancy fuji remotes yet, let the camera remember it when I switch the camera off to save power….
Timer delay should be on the mode dial.
Allow me to customize the Q menu.  Yeah yeah yeah, those JPEG settings sure are great.  I don't shoot JPEGs though so there goes half my menu out the window….
AF-L and AE-L should at least be customizable but ideally they should be Fn buttons I can assign ANYTHING to.  I use AF-L but I'd prefer it to be the inner button.  I never use AE-L except via the shutter button so that's wasted on me.
The video record button should also be a Fn button.
I should be able to reverse the direction of the dials via the menu so + is – and vice versa.
Allow me to set the AF point when face detect AF is turned on.  I use face detect when I can but when it's not working I have to turn it OFF before I can pick a point other than the center point…
add 60s, 90s and 120s to the T menu, then I'd never need a remote….
the sensor for the EVF (to know when to switch) glows red even when the camera is asleep.  This probably hints it's wasting power?
The rear buttons really are that bad.  I can't change AF points with the camera to my face like I can with the XE2 simply because I can't tell what my fingers are touching…
Per the last con, the viewfinder and rear screen aren't 100%?  Why not, it's all digital so this should be easy no?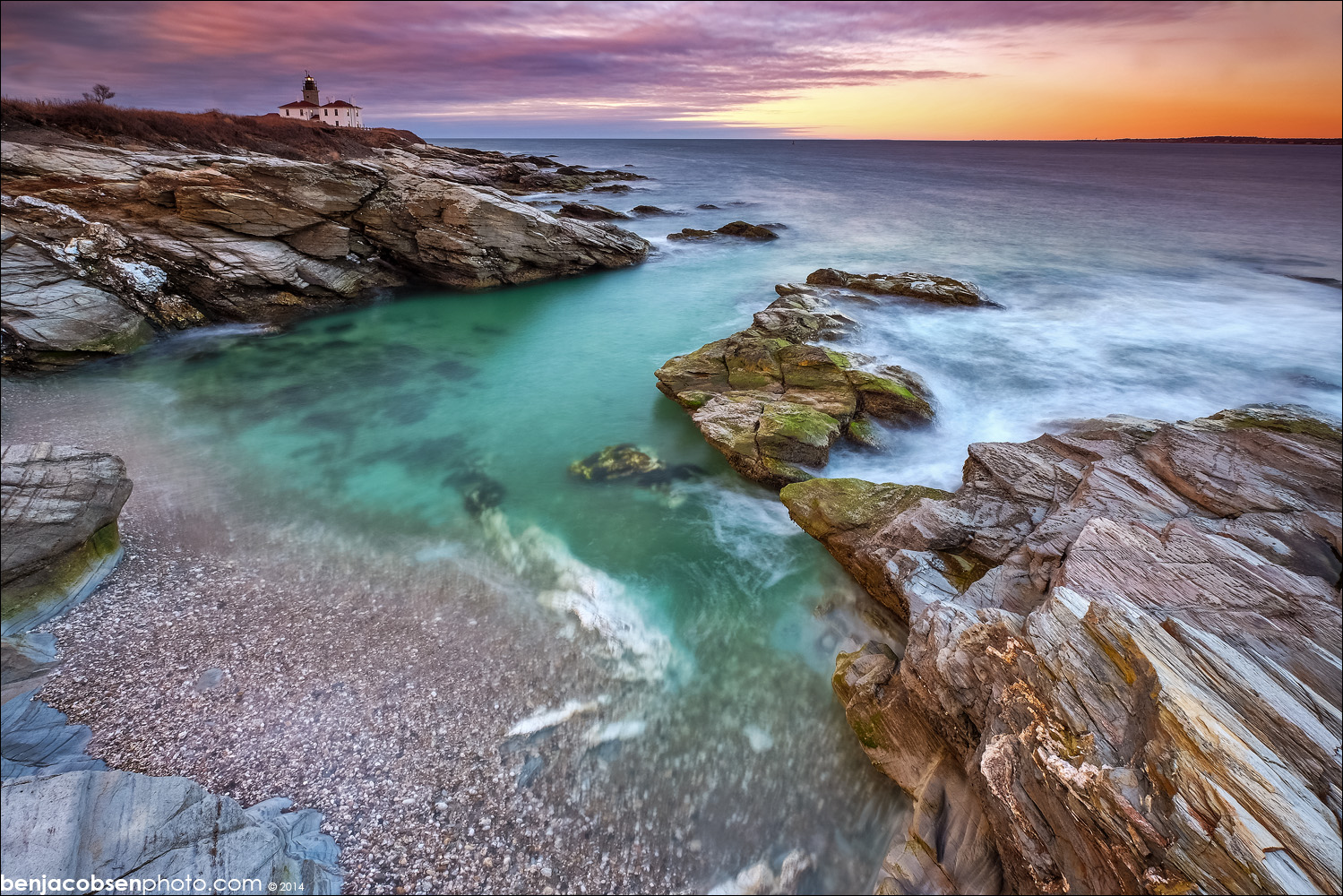 Conclusion:  Since switching to fuji I haven't had a single moment where I've regretted the switch.  In fact as I sit here and look at my images from recent months (since the 10-24mm arrived) I find myself thinking my work is better if anything -vs- when I have my full frame canon setup.  Now I'm the first to admit it's the photographer, not the camera but the point here is the fuji system isn't holding me back one bit.  I've noticed I have less issues with "dragging" my gear places to get interesting shots and I'm shooting more often.  When I travel for work a camera comes with me with the new smaller tripod as well because it takes up so little space.  The cameras do what I need them to do.  Don't let the huge list of suggestions above fool you into thinking I don't love the system.  That list is there because fuji constantly pushes out updates for their bodies (even after they've replaced them with a newer version!) and if we're all lucky they'll read that list and implement a few of them!  The camera work well as is but nothing is every perfect.  That list would get it darn close though!  Hopefully this review has helped some of you who are on the fence decide one way or another.  This is part I, part II will focus more on the wedding aspect of what/how I shoot so look for that before the end of next week (I'll add links once it's up).
Here's a gallery of images with the new fuji camera and lens combo -vs- what they replaced with my canon system.  The size difference is quite a lot!
And here's a gallery of the fuji in use in the field: